10th September 2017
Whilst taking a well-earned break at my favourite coffee bar I sat to enjoy my favourite "double shot" cappuccino.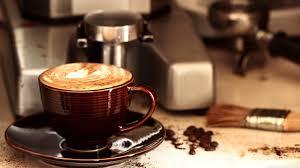 Whilst looking for inspiration for this blog I became acutely aware that sat at the table just behind me were a couple young businessmen (probably early 30's) discussing the merits of different styles of briefcases. As founder of bagsandbriefcases.com, this conversation was for me very revealing.
It transpires that one of the businessmen "Kyle" had just taken a new role as a business development manager at a very well known local marketing company and was excited with much-improved remuneration package etc and wanted to make the right impression to his colleagues and line manager etc with the most appropriate briefcase when he starts in approx 3 weeks. "Gianni" who I assume to be his friend inquired as to main nature of his new role to which Kyle replied after consideration, 2 days per week in the office and 3 days per week out of the office visiting clients.
Ok said Gianni I would suggest not a formal rigid attache case or flimsy laptop messenger as both would not really "fit" the role. Gianni then asked if there would be anything specific that the new briefcase had to accommodate? Kyle said that when working in the office he was planning on parking in "Park and Ride" about 1.5 miles from the office on outskirts of Bristol he wanted to cycle (weather permitting) into the office from the park and ride car park, believing this would help keep him fit, plus create good impression with his colleagues as several also cycle to the office daily.
Gianni said the obvious solution would be one of those semi-rigid briefcases with sturdy shoulder/cross body strap for the commute on cycle. Kyle then said that he had recently seen someone on a cycle with a smart looking briefcase worn as a "backpack" with proper back pack straps. Gianni had not been aware of this and promptly searched on his smartphone "Backpack Briefcase" and was instantly impressed with results at top of search page from Google. Gianni showed Kyle and almost instantly there was complete agreement that this was ideal style, and remarkably both agreed on dark brown would be the best choice of colour.
This just made me realise how much thought goes into choosing and selecting the correct briefcase in current times. What made me smile is two of the 3 brands at the top of the search that Gianni did on his smartphone feature here with us on bagsandbriefcases.com, ok I know that makes me sound a little smug, but surely understandable?
Until next time.